Is everything in your business coming together the way you desire?
The clients you love working with?
The money you deserve?
The enjoyment that fuels you ?
If this isn't exactly the story of your business right now, I invite you to join me for a deep dive retreat into creating and having a business that brings you clients, money, and fulfillment in ways that suit you perfectly.
It's time to evolve your business so that it supports and delights you while serving others with the value and gifts you uniquely provide.
In addition, as part of this 2-day event, you'll also enjoy...
Connect with a community of other dedicated, growth-oriented women who are committed to having a business that serves you, your clients, and your bank account.
Dive deep into your business in a safe environment with other business owners and get instant feedback on your messaging and your marketing which is invaluable for shaping your marketing message and delivering it with conviction.
The community experience will also reveal that your value is so much greater than you imagine right now. You will be witnessed in a way is positive, rare, and truly not possible if you are sitting behind a computer or consulting your own opinion of yourself – which is often negative and not true!
Fascination Advantage® Profile
To help you get a clearer picture of how others perceive you, you'll receive your own Fascination Advantage® Profile that tells you in detail what others find appealing and intriguing about you. This Profile will give you words and concepts to use in your marketing so that you are speaking directly to the people you want to talk to while using your strengths to get your message across.
Peak Performance exercises & Tools
And of course it wouldn't be an Adele Event without Exercises and Energy Clearings to help you release negative feelings and patterns that keep you stuck so you are at your very best in your business. We'll specifically focus on clearing the space for you to attract more ideal clients and receive more money in your business.
You'll walk away with specific practices to use at home to continue to enhance your certainty that what you offer is valuable and worth investing in. These are the same practices I use to help athletes perform at their peak in competition. Business may not be a competitive sport, but it sure helps to be playing at your very best!
Join us in Durham at our very own "Abundance Oasis"....
We'll retreat for two days to the lovely Parlor at the King's Daughters Inn in Durham, NC overlooking the lawn of Duke's East Campus.
I've chosen this locale as an "Abundance Oasis" where you can get away from the busy-ness of your life to focus on your business, what you want for it, and what it wants for you.
On Friday through Saturday, October 19-20, 2018...
The dates of this Deep Dive Retreat into Abundance are Friday and Saturday, October 19 and 20th from 9:00 am to 5:00 pm each day. A delicious lunch and tea, coffee, and snacks are included each day to nourish you and your business.
In October 2018, you and I and a small group of like-minded women business owners will come together. We'll dive deep into crafting the next version of your business, so you'll finally know...
What to SAY
You'll clarify HOW YOU TALK ABOUT WHAT YOU DO so that the right prospects are drawn to work with you
Who to Say It To
You'll REFINE YOUR IDEAL CLIENT PROFILE so that you can easily find her/him online and in person
HOW TO SAY IT
You'll learn PROVEN PRACTICES TO INCREASE YOUR CONFIDENCE so you communicate your value in ways that are true to you and attractive to your ideal clients
Where to Say It
You'll DEVELOP YOUR MARKETING PLAN for the next 12 months to gain attention and direct the right people to buy the programs and services you offer
why to Say It
You'll DISCOVER THE COMPELLING REASONS you do what you do so that you can communicate your story in ways that are authentic, appealing, and make you stand out
HOW TO SELL IT
You'll LEARN WHAT SELLING AS TRANSFORMATION REALLY IS and how you can become more visible and engaging to your ideal clients
What's Your Investment?
Taking two days away from your business is an investment in changing the future of your business.
The purpose of this 2-Day Authentic Marketing Retreat is to empower you to breakthrough and attract the ideal clients you deserve. Together, we'll help you finally know what to say, who to say it to, and where to say it with the confidence and authenticity to get you to the next level.
Will you choose to take this powerful next step?
Investment for Choosing Abundance
If you have questions about whether now is the time and this is the program for you, the next step is a conversation. Let's talk soon if it's your time to move forward with your business.
Register for your complimentary conversation at AbundanceBreakthroughwithAdele.com.
Payment Plans & DETAILS
*To attend the Retreat you must register and pay on or before October 18, 2018 so that you can do the preparatory work and we can prepare to serve you fully.

ALL SALES ARE FINAL. If you are unable to attend the event, notify us at least 72 hours prior to the event in order to transfer your investment to another program we offer within the next 12 months.
Save even more by bringing a friend!
If you and a friend you refer (another woman business owner who wants to grow her business) both attend the 2-day Choosing Abundance Event together, I will give a tuition rebate of $100 each for investing in yourself and in the program.
WHAT IT'S LIKE TO WORK WITH ADELE...
"Adele is an excellent coach! She is highly intuitive, skilled, confident and compassionate. She helped me step into a more refined, confident and empowered place in my business and in my life.
I was juggling too many plates in my business. With Adele's help, I stream-lined my business and pruned offerings that were not bringing in income. I clarified messaging to my target audience so my work is more attractive to them.
Adele really helped me see my own strengths and feel more confident about designing packages that reflect my best work. My offerings are more attractive to my ideal clients, I know where to find my ideal clients, and I am more confident in making my offers."
- Annie Barrett, MA, E-RYT, CHC | Ayurvedic Wellness + Yoga
What will you choose?
I am delighted to offer this 2-day event to you. It's called the Choosing Abundance Event because...
You have to choose it.
You have to decide that you and your business are worth the investment of time, energy, and money it is going to take to grow your business beyond where it is now. Because I'm keeping the attendance low (no more than 12 women business owners), I want to talk to you individually to make sure the program is a fit for you and how you can best benefit from it.
This *is* for you if:
You are committed to having a business that lights you up, serves your ideal clients, and contributes to your bank account
You have been in business long enough to know that a website alone is not going to bring you all the clients you want
You are willing to get clear and specific with how you talk about what you do
You are open to learning authentic marketing and sales that honor you and your clients
You are curious about how Energy Work can enhance your business by changing thoughts, emotions, and patterns that stand in the way of your success
You want to learn and grow in a supportive group of other women who are committed to bringing their gifts and work to the people who can most benefit by them
You're a bit timid to try something new, but you're game and know that behind any fear lies something of great value for you
This is *NOT* for you if:
You think that money is evil and must be avoided at all costs
You believe that all selling is sleazy and you won't do it – ever
You want someone to tell you what to do without checking in with what is true and authentic for you
You want only strategies and no inner exploration of what will work best for you
You think that staying isolated behind your computer is the only way you will have the clients and make the money you want
You are convinced you must do business the way everyone else is doing it without discovering what gives you energy, fulfillment, and joy
Money is more important to you than serving your clients (you can have both you know ;)
If you think the Choosing Abundance Event may be a fit for you, let's have a conversation.
That way you can learn more about how you can benefit and whether it's the right investment for you at this time.

There is no charge for this conversation. All you have to do is sign up below for a 30-minute complimentary session.
Will you choose more clients, confidence, and income?
Are you ready to confidently stand out from the crowd with your message and your mission?
Are you ready to choose more abundance for yourself and for others - abundance of health, happiness, fulfillment, love, and money?
Once you choose, the doorways to having more of what you desire open and the way is shown - every time.
It is my commitment that after this workshop you will be delighted to find yourself taking more action and seeing more clients, confidence, and money showing up in your business … as if by magic!
PS: Business doesn't have to be all hard drudgery, confusion and overwhelm while you wait for something good to happen. By aligning your mind, heart, and drive with your natural talents and goals, your dreams and desires can happen with flow, ease, and fulfillment.

I'd like to show you how. It begins with a simple conversation.

Register for your complimentary 30-minute conversation with me at
AbundanceBreakthroughwithAdele.com.
If you already know that you're in, go here to register and make the investment in yourself and your business.
What Clients Say About Working with Adele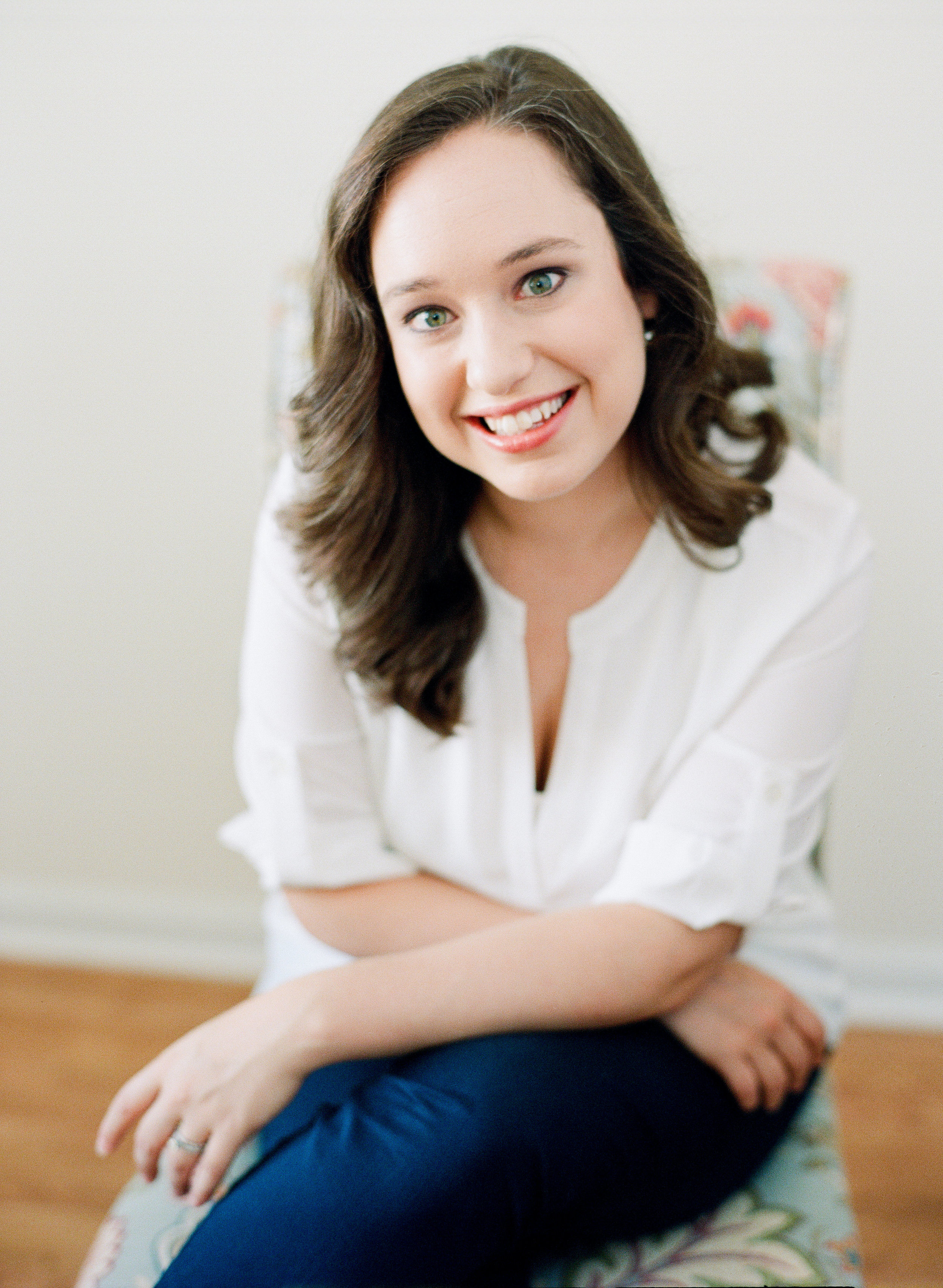 This has been, by far, the single best investment I've ever made in my business.
I hated hard sales pitches so much that I was reluctant to sell myself at all. Working with Adele, I got practical sales strategies, innovative ideas and valuable insights I needed to both sell confidently and treat my prospective clients with tremendous respect.
Over the course of working with Adele, I've more than DOUBLED my annual sales! I attribute this major increase to learning how to sell authentically from Adele. She showed me that I'm not pushing things on people, but really offering them an opportunity that will help them.
Annie Franceschi
Greatest Story Creative
I rapidly began getting more clients. I am living my mission… and being well compensated for it!
When I started working with Adele, I rapidly began getting more clients. I also had more confidence at networking meetings. Without a doubt I am being heard in those groups more because I am getting referrals there. I've also developed my signature program and have enrolled 7 clients at a high-ticket price.
Adele also helped me hone in on my signature program. I quickly developed the curriculum and enrolled several women at a high-ticket price. I am living my mission with this program, making a big difference, and being well compensated for it!
Denise Byron
Sensuous Wisdom™ Mystery School
Giving Back
In the spirit of sharing prosperity, 10% of the profits from the Choosing Abundance Event will go to Dress for Success Triangle NC, an organization whose mission is to empower women to achieve economic independence by providing a network of support, professional attire and the development tools to help women thrive in work and in life.
I've made it as affordable as possible so that you can participate if it's the right program for you. The next step is a conversation. Let's talk soon if it's your time to move forward with your business.
Register for your complimentary conversation at AbundanceBreakthroughwithAdele.com.